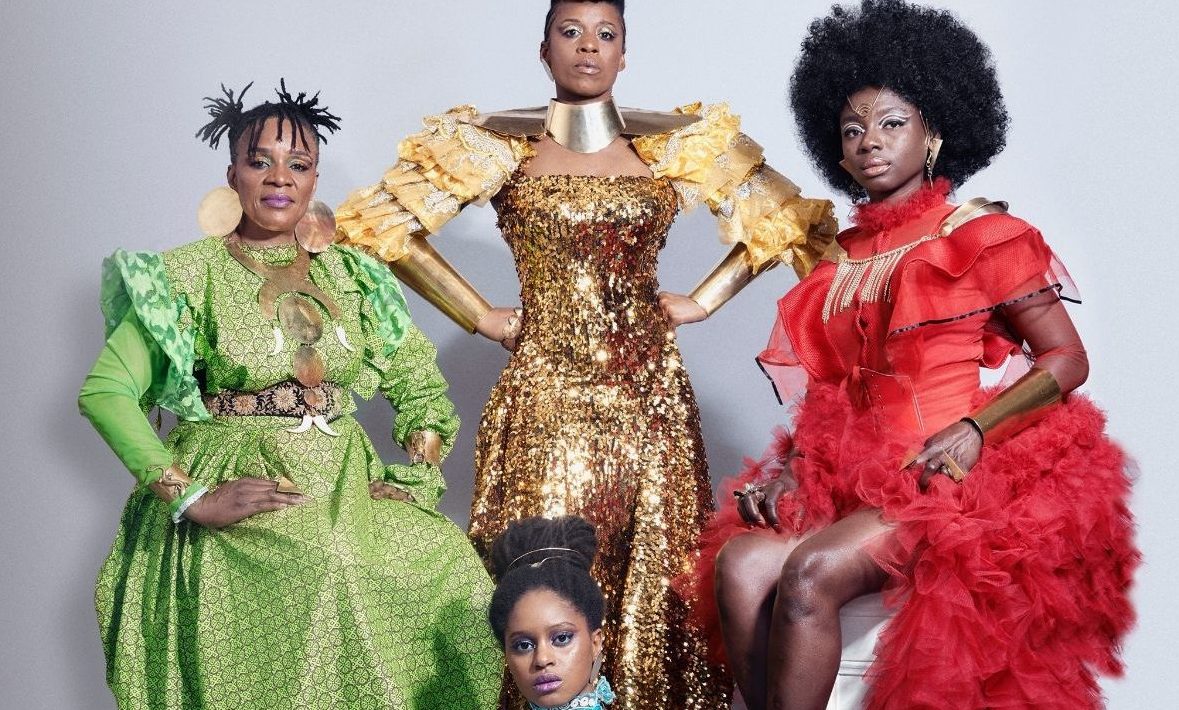 Africa Oyé have revealed the first three live music acts for their 2020 festival of music and culture in Liverpool.
Female pan-African supergroup, Les Amazones D'Afrique, Ghanian highlife stars, Santrofi and Cameroonian songstress Valerie Ekoume will all grace the Sefton Park stage when the festival returns for its 28th annual event on 20th and 21st June, 2020.
The all-female collective of West African musicians, Les Amazones D'Afrique made a huge impact across the globe with their 2017 debut album, République Amazone. Singing out against gender inequality, FGM and ancestral violence, the group firmly believe that "music has the potential to be a weapon against the systematic disempowerment of women across Africa and beyond".
Their musical creative expression is as equally powerful. Richly melodic and far-ranging, it blends pan-African styles and collaborative harmonies with gritty, contemporary pop, and the Congotronix-style production of legendary producer Doctor L (aka Liam Farrell).
Following in the footsteps of Ebo Taylor and Pat Thomas & the Kwashibu Area Band, Santrofi is a collective of celebrated young musicians known well within Ghana's music circles.
After extensive touring with the aforementioned stars of their homeland, bassist/producer Emmanuel Ofori rose to form his own collective, deeply informed by vintage Ghanaian highlife music in all its variations, some largely unknown to the world.
These sounds range from the smelting, soulful highlife, that can only be nurtured by Accra's afternoon scorch, to the riveting fast-paced pulse of 70s dance-guitar highlife. Or from the other-worldly sound of highlife funk to 50s big band highlife and the polyrhythmic beats and melodies that took Afrobeat across the globe.
The final artist to be announced so far is Valérie Ekoumè, a French-Cameroonian singer who was raised listening to various musical styles, from congolese rumba and traditional Cameroonian music to mainstream eighties pop. She credits Miriam Makeba (Mama Africa) and Whitney Houston as her 'virtual vocal coaches', as she found herself singing along to their music at every opportunity at home.
Ekoumè's musical career took off in 2004 when she started to actively work and tour with Manu Dibango and the Soul Makossa Gang. Then in 2005, she joined the American School Of Modern Music in Paris, where she studied and trained for 5 years.
This exciting first wave artist reveal comes off the back of a call to action for all fans of the festival, as organisers stressed the importance of donations, sponsorship and investment in ensuring the event remains free entry and open to all. More information regarding donations to Africa Oyé can be found online at africaoye.com.