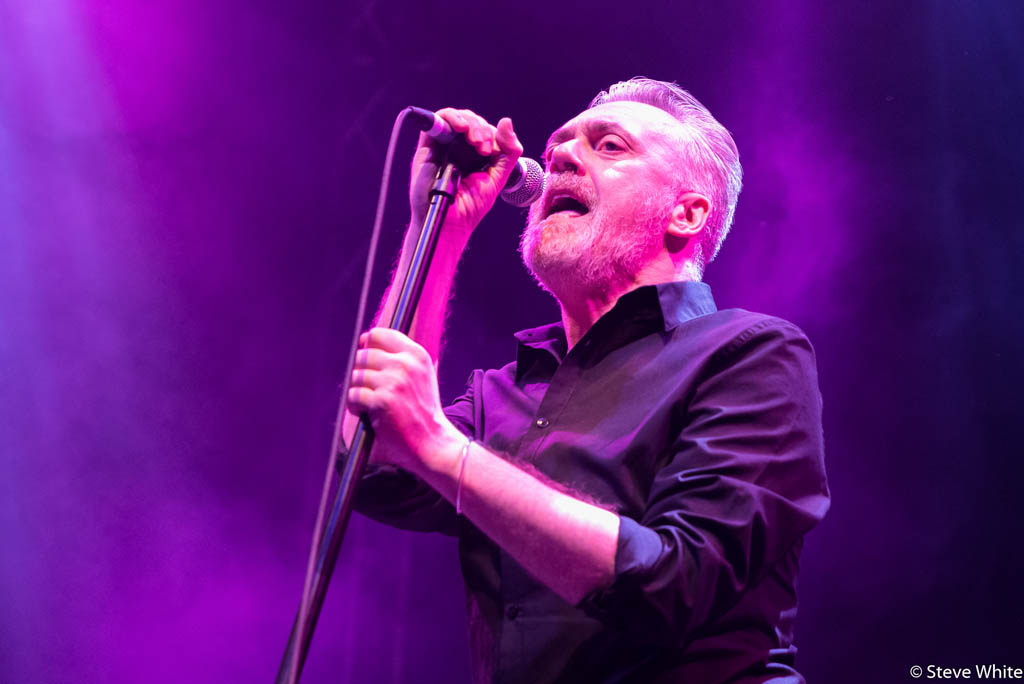 The Undertones + Neville Staple Band
O2 Academy Leeds,
55 Cookridge St, Leeds LS2 3AW
Friday 10th May 2019
---
Neville Staple might not be quite as energetic as he was when he fronted The Specials 40 years ago but he's no less captivating. Huge grins, ska shuffles, the unmistakeable voice singing classic tunes. Alongside his wife Christine 'Sugary' Staple, who began performing with the band 4 years ago, and a host of talented musicians tonight's openers have drawn a large crowd hungry for songs they can dance to, sing to and have a good time. And have a good time they do. Who could resist bouncing around to 'Gangsters', 'Monkey Man', 'Ghost Town', 'Do Nothing', Bananarama's 'Really Saying Something' (co-written by Staple). There's more and this one hour set from one of Two Tone's originals ends too soon with the irrepressible Sugary unable to stop dancing even as she films the crowd.
There's no need to be a punk to love The Undertones. It's hard to imagine just how many absolutely perfect pop punk songs The Undertones have. Perfect guitar riffs, perfect jump around beats, an Undertones gig is, in one word, fun. Paul McLoone, on vocal duty since 1999, has taken this role and made it his own. Rarely still, such an expressive face, pointing, waving, staring, laughing it's clear he loves every minute he's jumping around the stage. The original four, Michael Bradley, Damian and John O'Neill and Billy Doherty let him get on with it as they knock out their superb guitar driven songs cranked up to breakneck speed and soaring volume.
Opening with 'Family Entertainment', 'I Gotta Getta' and 'Jump Boys' The Undertones have grabbed this crowd and aren't letting go. It's 40 years since their self-titled debut album was released and it's songs dominate the first two thirds of tonight's lengthy set. 'Jimmy Jimmy', 'Male Model', the obligatory but always stunning 'Teenage Kicks', 'Here Comes The Summer', 'I Know A Girl', '(She's A) Runaround. It's knackering just imagining a live show featuring these. The Undertones don't save the best until last because they don't need to. Every song is a classic. It's a career spanning set that delivers songs from every album. 'It's Going To Happen', 'Tearproof', 'When Saturday comes', 'Julie Ocean', '9 Times Out Of 10'. And let's not forget that The Undertones have released two albums since Mcloone joined them. 'Thrill Me', 'Dig Yourself Deep, 'Here Comes The Rain', 'I'm Recommending Me', 'Oh Please' all proving that powerful, guitar fuelled numbers full of angst didn't stop when Sharkey left. And why should they have done? He didn't write any.
There isn't a weak moment. The band are loving it. At one point the well known onstage banter cracks McLoone up so much you can see him struggling to start singing and the crowd lap it up. Dancing, clapping, singing. Ending with 'Get Over You' has the place erupting into a mass of joyous movement.
They return for what should have been a five song encore. It almost turns into a whole new set as they rip through 'Billy's Third', 'There Goes Norman', 'Listening In', 'Hypnotised' and 'My Perfect Cousin'. But it doesn't end there. The band don't want to leave, the punters don't want them to leave, there's still some time so why not play some more. 'Emergency Cases', 'Mars Bars' and a second rendition of 'Teenage Kicks' finally close a show that's shown no let up until the final note has died away. Faultless, melodic, punk pop delivered by one of its greatest masters.
Words + Pictures: Steve White