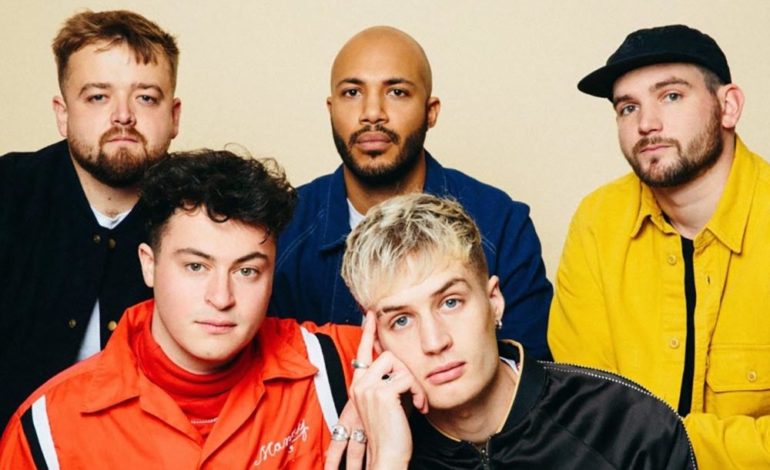 Outside on a Thursday night it was a grim rainy evening, but inside the Liverpool venue, Arts Club, was where Kawala lifted everyone's mood.
Already the room was being filled with eager fans for the indie band to play to their Liverpudlian crew. Due to it being my first gig in a while, since the dreaded pandemic, something already felt special about being in that audience.
The night began with one half of the support act, DJ Melly, who got the audience dancing to catchy beats.
She played a range of dance remixes from Karen Harding 'Say Something', with the upbeat drum pattern which felt like it was getting me carnival ready for summer. As everyone carried on sipping their drinks and letting the music increase their adrenaline, in comes Master Peace to join her to play his set.
Master Peace is a new and upcoming artist from London showcasing his infectious indie-pop tracks. He seemed like a natural owning the stage and getting the crowd to raise their hands in the air and sing along to the music.
His sounds are similar to artists like Bakar, with his honest lyrics about love and heartbreak with a unique mixture of rap coupled with a synth pop instrumental. His songs 'Love Bite' and 'Eyes On You' stood out to me the most as they demonstrated his soothing vocals mixed with a rock element full of youthful excitement.
Now, it was time for our main act, the lights started to dim as the talented five made it onto the stage. Taking centre front stage was frontmen, Jim Higson and Daniel McCarthy.
The crowd instantly went wild as people tried to get as close to the North London duo as possible. As they began to play their tracks, it reminded everyone why this band is so important in the music scene. With their effortless vocal harmony and stunning acoustic guitar echoing throughout.
Kawala's energy on stage was unmatched. Considering they have already done eight shows by this point, it didn't affect their ability to move to the music which had everyone on cloud nine.
A highlight from the night was when they played their popular track 'Animal'. It's ability to take you from a melancholy state to an uplifted feeling through the strong build of the rhythmic beat proves how this band can captivate a crowd. Other great songs which were played were 'Runaway' and the dreamy 'Moonlight'.
Apart from the atmospheric acoustic sounds, they also spoke to the audience throughout, giving a touch of humour about the good ol Boris Johnson and his Christmas lockdown parties (well who's not talking about it?).
Kawala knew how to engage their devoted fans, with many sporting the bands T-shirts in the crowd.
It was a real treat to see this band play live. The energy and sounds were authentic and stunning to listen to, it was the perfect way for anyone to spend their evening, feeling mellow and listening to Kawala.
Master Peace is taking his show across the UK in 2022.
You will also be able to catch Kawala play live in the new year along with their new album, 'Better With You', out on March 4 2022.