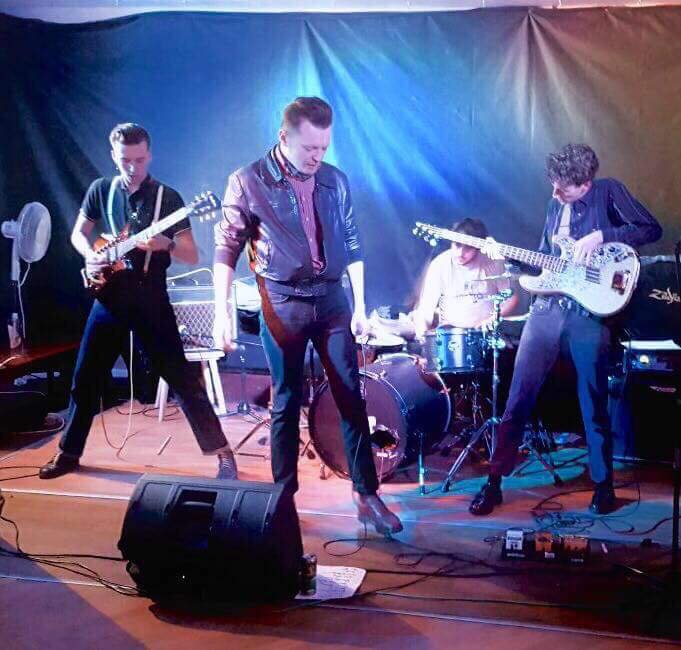 Punk is not dead. It can be sneered and crammed into as many sensationalistic headlines as you want but genres don't die. From the greying mohawk bouncing front and center at a UK Subs show or a group of young upstarts ready to pick up a guitar and scream in to a mic, Punk will never die. Music doesn't work like that.  
Slack Alices are a new group of young upstarts ready to pick up their instruments and scream in to a microphone and with the release of their latest single Tasteful. You should pay attention. 
Formed in late 2017 with a mutual love for the Cramps, Joy Division, Misfits & Sex Pistols and signed to Midnight Hallucination Records., the band released their debut single Devils Whore in October 2018 and releasing their latest endeavor on 7" vinyl, as well as digitally.  
There is something special about a Punk 7". It just fits. The brief burst of energy from the songs etched into that small vinyl with a classic Rockabilly Skull logo and psychedelic font that gives you a good idea of what you are about to get once you drop that needle down! 
Tasteful begins with Ben Dutton's striking guitar, conjuring up The Ramones and The Clash instantaneously as Cox and Harvey hold up a solid rhythm section before the wailing, indecipherable vocals of Zachary Davies kick in. A haunting blend of Vanian and Danzig that punches above those sneering chords. 
Clocking in at 2:38, Tasteful establishes who Slack Alices are and what they have come here to do. Pay homage to their many influences they wear on their sleeve while bringing their own youth and energy. Although the lyrics are all but an enigma in delivery, Punk has never been about clarity. It's about pulling that frustration and energy out of the band and listener and drag it kicking and screaming on to the stage and in the pit. 
House of Windsor is a brilliant B-side for Slack Alices and with most B-sides, offers a strong song with it's onslaught of drum fills and battering bass and guitar that let Davies' vocals soar.  Capturing that youthful apathetic viewpoint in between those trademark punk screams of vented anger.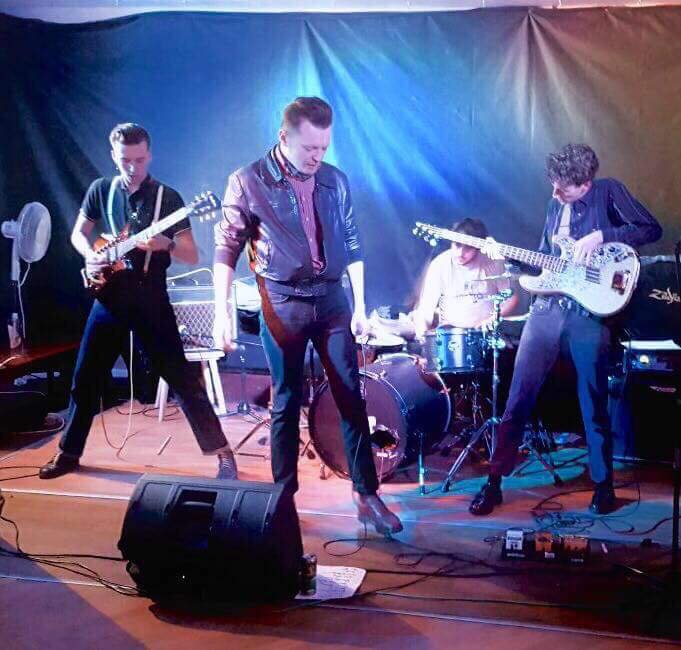 Formed in 2017, Slack Alices have started out strong expanding on their previous singles Devils Whore and Dying Moment solidifying their sound further, this band is one to watch as they expand out of their native Manchester to be a staple of the UK Punk scene. 
 Tasteful is out on the 1st of Febraury and you can pick up your copy on glorious 7" over on https://midnighthallucinationrecords.bigcartel.com/